JDiscover: Opening Jewish Gateways
About our Founder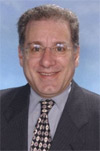 Rabbi David Rose is Founder and Director of JDiscover. He was ordained at The Jewish Theological Seminary. After serving pulpits in Tampa, Florida, Mercer Island, Washington and Potomac, Maryland, Rabbi Rose is focusing his rabbinate on opening gateways to Jewish wisdom and identity. He believes that the riches of Judaism need to be made more accessible to those Jews and non-Jews looking for greater meaning in their lives. Rabbi Rose is a masterful teacher and passionate educator who engages his diverse students in a non-judgmental way, encouraging individual journeys of spiritual and Jewish discovery.

Rabbi David Rose currently serves as Chairman of Jewish Women International Clergy Taskforce on Domestic Abuse. Since 1993 Rabbi Rose has been at the forefront of the Jewish communities efforts to end Domestic Abuse. He has trained more than 100 members of the clergy in recognizing and responding to the challenge of Domestic Abuse within their communities. Rabbi Rose has counseled hundreds of women from around the country helping them toward safety and new lives. His perspectives on this subject are featured in the documentary film "When the Vow Breaks." In 2004 he was awarded a "Certificate of Special Congressional Recognition" and the Jewish Coalition Against Domestic Abuse's "Community Service Award" for these efforts.
A non-traditional Jewish learning initiative meeting people wherever they are in their life journeys.
JDiscover is dedicated to helping Jews and non-Jews discover deeper connections to Jewish living and learning.
JDiscover seeks to open wider gateways for those currently connected to the formal Jewish community by personalizing Jewish experiences and to opening new gateways to those who have not yet found a path into the community.
JDiscover is for anyone who is 'wandering and wondering,' regardless of prior Jewish knowledge.
JDiscover offers experiences that engage participants in Judaism's search for meaning and purpose in everyday life; exploring how Jewish wisdom and practice can inform and enhance our relationships, family and work. JDiscover celebrates Judaism's openness to a variety of opinions and questions, connection to social justice and ability to significantly impact the way we live and act in the world. We will provide lifecycle ceremonies and pastoral support.
JDiscover is open to those who are part of the formal Jewish community and to those who feel marginalized by the traditional Jewish community because they lack Jewish knowledge or experience, are in an interfaith relationship, do not believe in God, or do not have the financial means to join a synagogue.
JDiscover offers a plethora of learning opportunities including study circles, discussion groups, book groups, spiritual journey groups, workshops and learners' prayer groups (for details see Programs). JDiscover's experiential learning will be offered in participating synagogues, homes, offices and other non-traditional venues.
JDiscover will also provide rabbinic services including weddings, child naming ceremonies, b'nai mitzvah, home dedications, funerals, etc., for those without synagogue affiliation. Pastoral/spiritual care for individuals dealing with interfaith issues, grief, illness, unemployment, marital and family issues are also part of JDiscover's mission.
JDiscover is a 501(c)(3) non-profit organization.